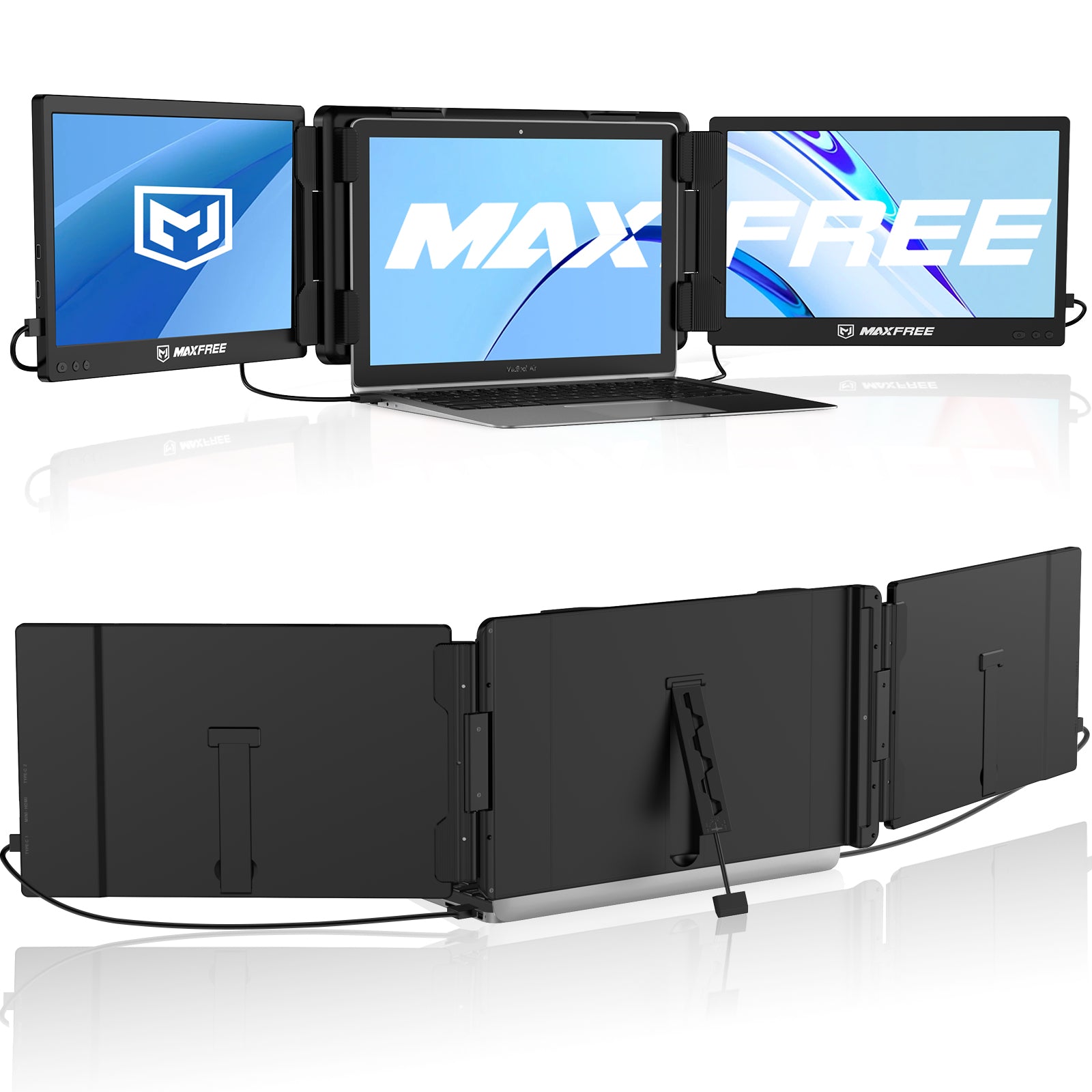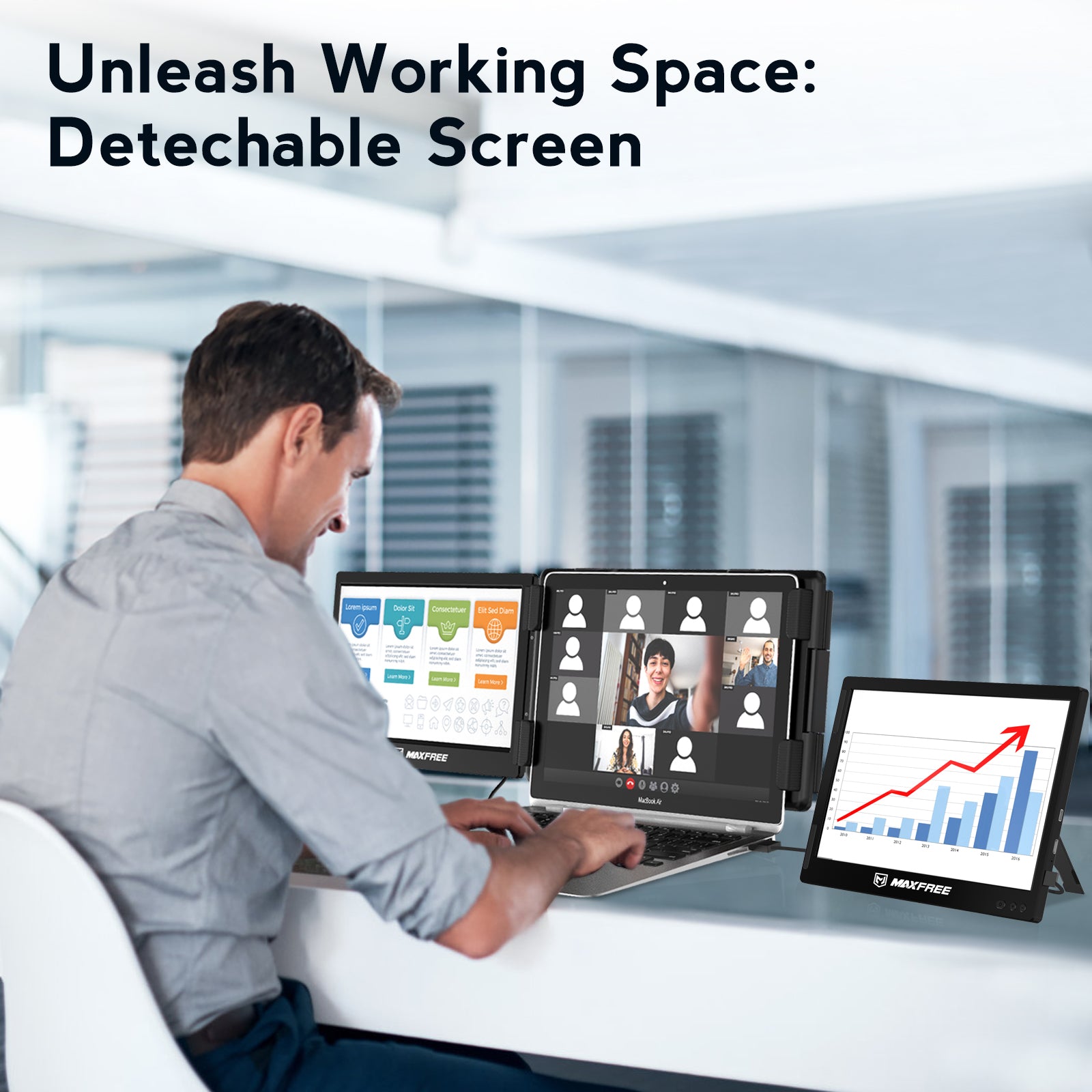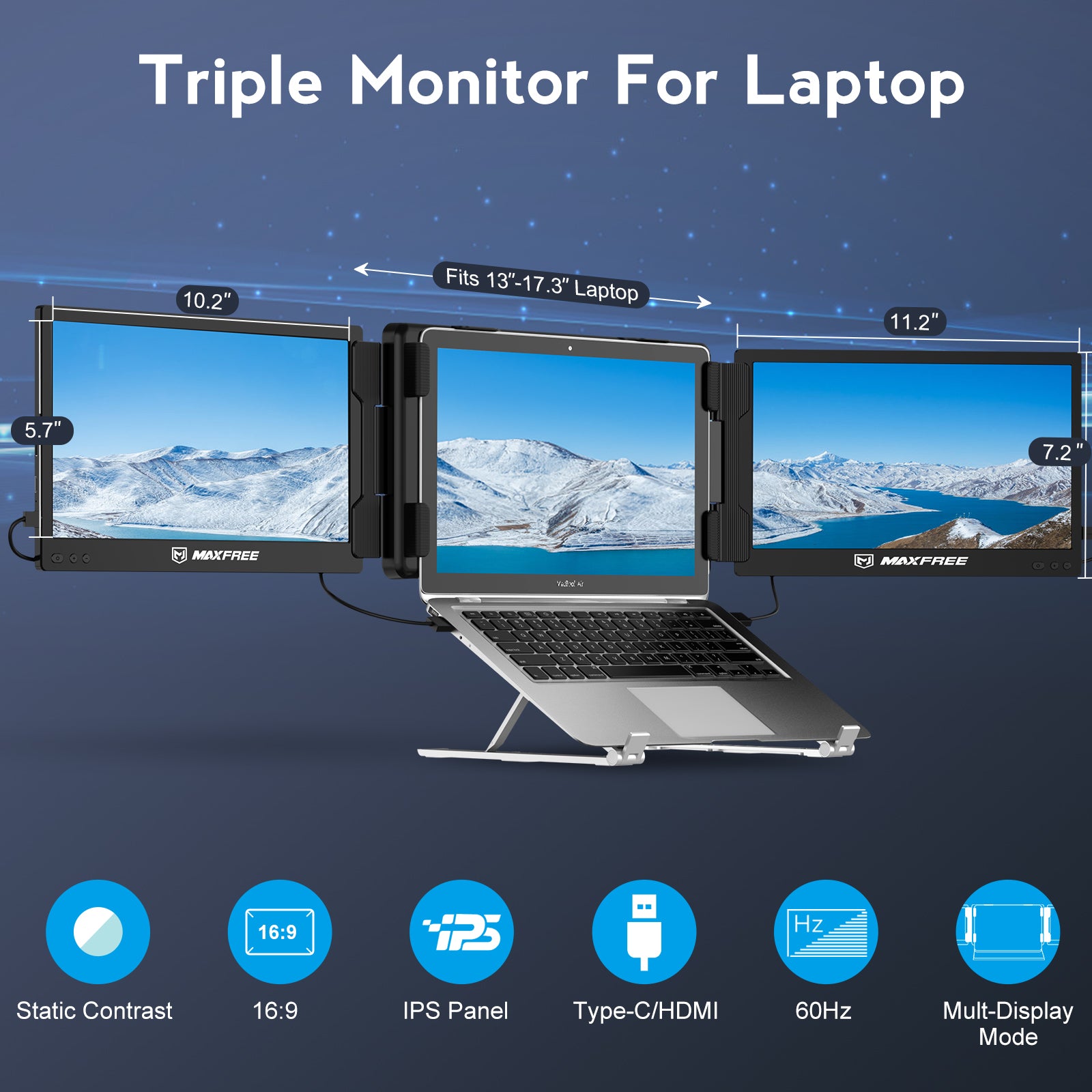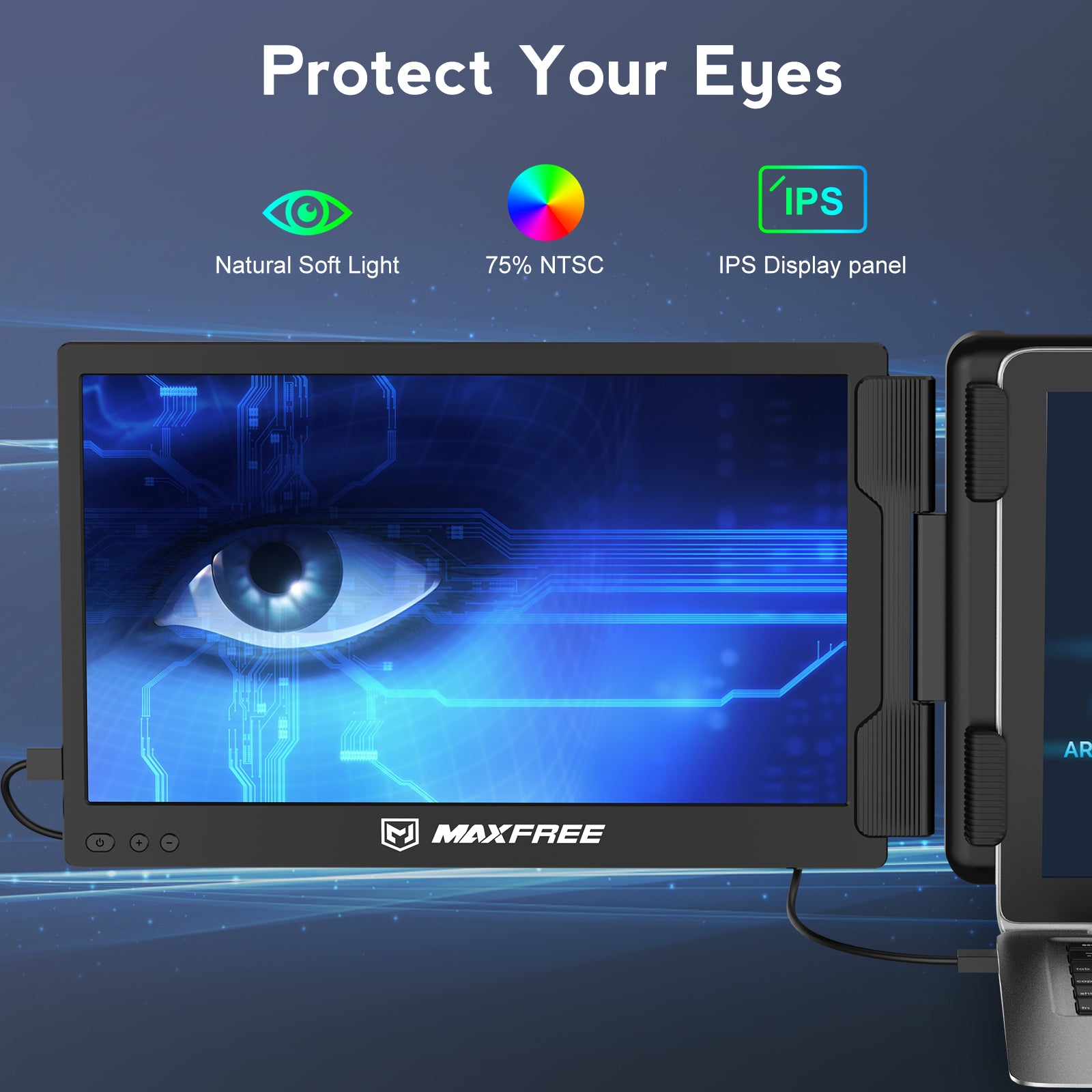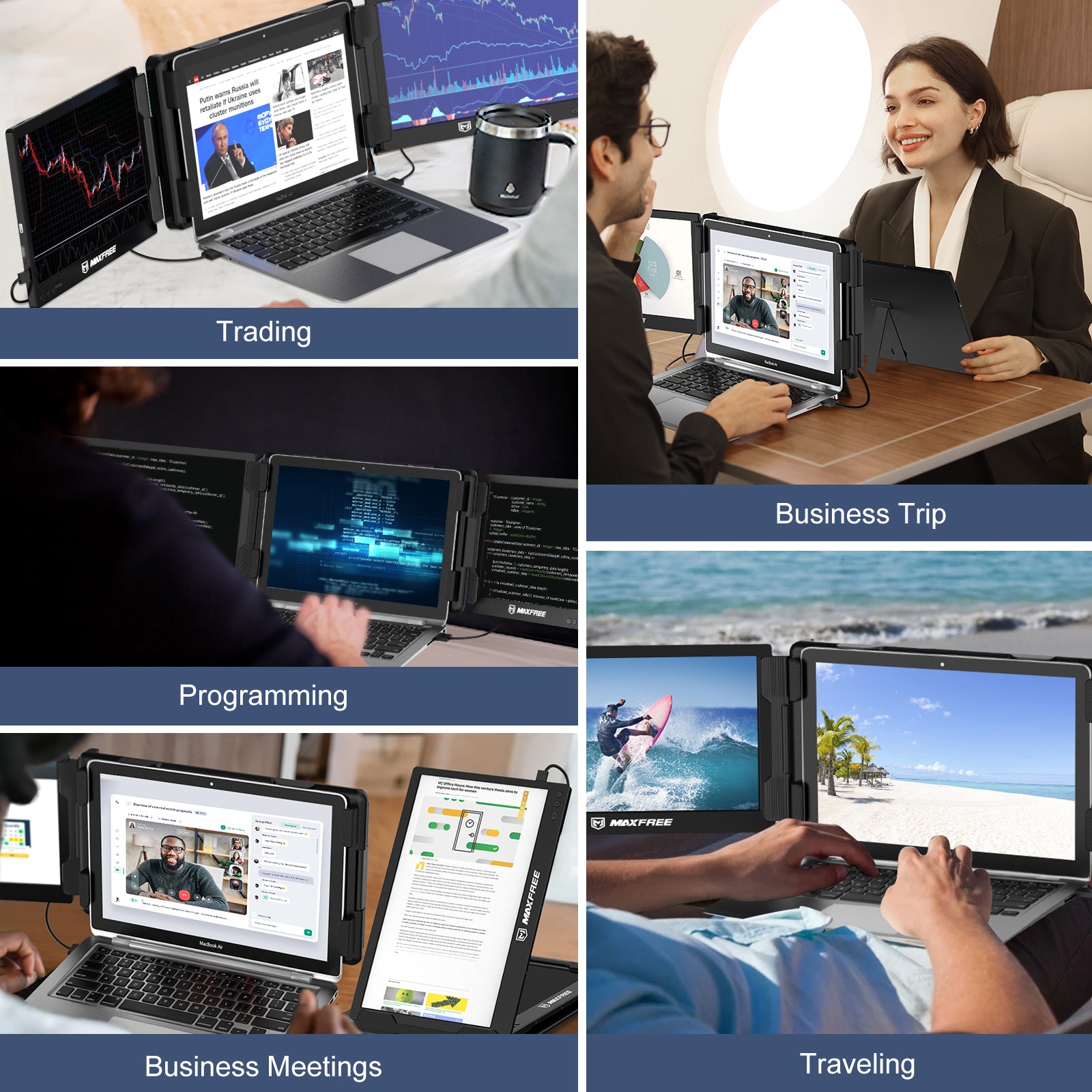 Maxfree X2 Triple Laptop Monitor Extender
Two 11.6'' screens, weighing only 1036 grams 
Crafted with a robust all-aluminum frame with 1080P resolution
Innovative Dual-Screen Portable Monitor with Smart Stand
IPS Wide Viewing Angle
Wide Compatibility and Connectivity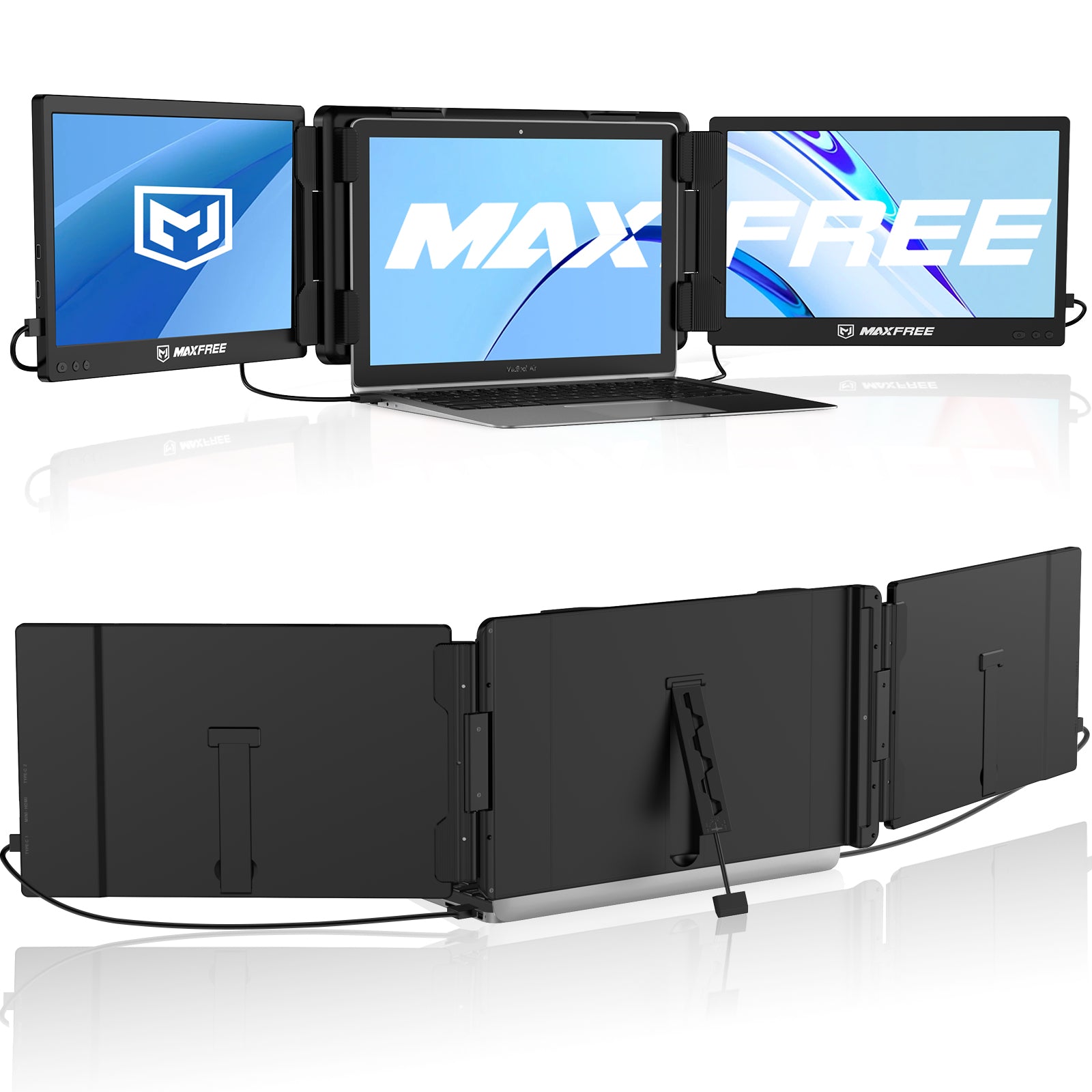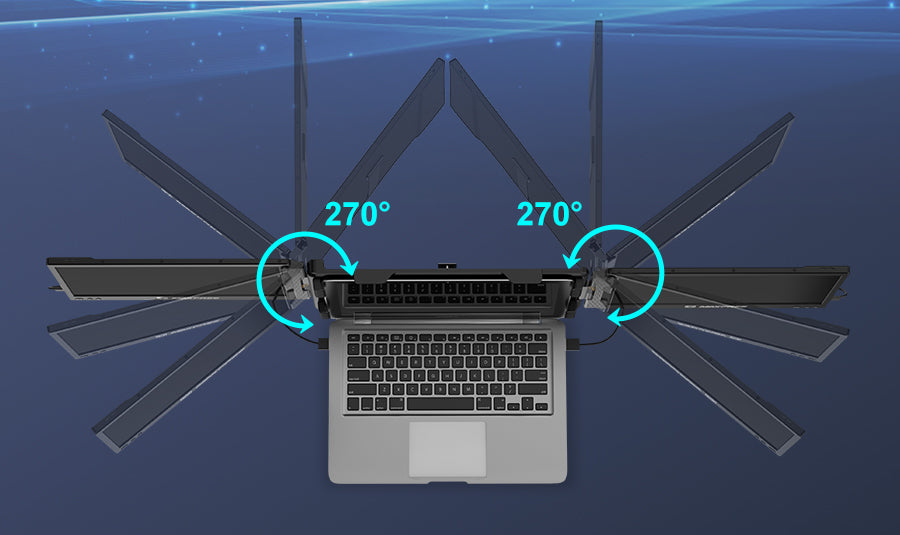 270° Rotation
The horizontal 270° rotation is convenient for you to adjust to any convenient angle when you are using it, and share your screen with others.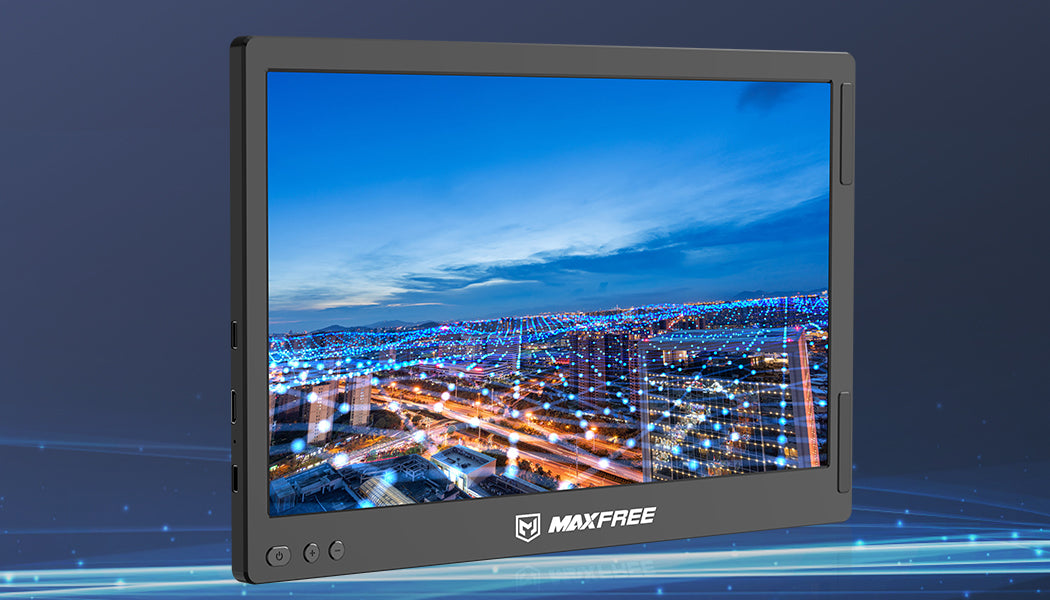 Ultra-clear screen
11.6-inch ultra-clear screen, contrast ratio 1000:1, IPS wide viewing angle, protect your eyes while allowing you to appreciate vibrant hues from any position.
75% NTSC
High Color Gamut is your gateway to a world of infinite color possibilities. Guarantees a visual feast like no other. Immerse yourself in a sea of lifelike visuals and experience entertainment at its finest.
Flexible Operation
When use as a standalone secondary screen,
it enables you to quickly browse menus, news, and serves as a cartoon player for your children.
This product is rated 5.0 of 5.0 stars.
It has received 1 review.
THEY COME APART! (It's a good thing, stay tuned.)
The base of this triple monitor doesn't fit any of my tablets or computers correctly. The rubber on the sides isn't adjustable to guarantee a tight grip or it's not open enough to go on the thicker ones. Had that worked then it would have been 5 stars. BUT WAIT, there's more. This led me to discover they come apart. The screens can be unmounted from the base. Both screens have kickstands, are lightweight, and work independently. They are thin and exactly what I have wanted and couldn't find in separate monitor attachments. So although the base doesn't fit I have 2 great screens that work exactly like I wanted to begin with. They are so easy to set up, just plug and play. I've got several single and double add-on monitors and this is by far my favorite. For my use, it is a 5-star setup. But based on what many may buy it for then I accounted for it not fitting.
My Review Criteria: I do not review anything that I don't want/need for my own personal use and I have enough knowledge about it to provide accurate and useful details. I do tell it like it is and I am not influenced to provide feedback that isn't based on facts or my own experience. Therefore you can trust my unbiased review as if I were a friend looking out for your best interest and that of your hard-earned money.